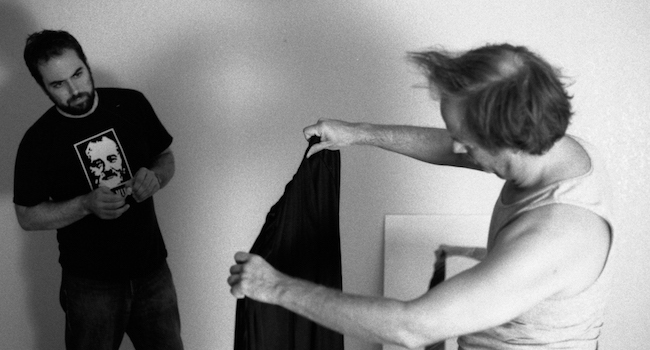 Don Swaynos is an accomplished writer, director, and producer. He currently has several projects in development, ranging from episodic comedies to horror features. For more on those project, please reach out.
Don's most recent effort is the horror-comedy short Don't Ever Change, which enjoyed a successful run at both mainstream and genre festivals, receiving good reviews, eventually becoming a Vimeo Staff Pick and being featured on Short of the Week. The film can be seen in its entirety below. (Content warning: violence, language)
Don Swaynos also created the critically-acclaimed surreal comedy feature Pictures of Superheroes (currently available on VOD via Gunpowder & Sky).
Don also created the award-winning experimental short film Six Hundred and Forty-One Slates.
Additionally, Don has served as a producer in collaboration with other filmmakers, most recently on Travis Matthews' dark experimental thriller Discreet (which premiered at Berlinale).
Don also served as producer on Brad Besser's meta-documentary Beaver Trilogy Part IV (which premiered at the Sundance Film Festival).
Additionally, Don has won several awards for his screenwriting work on branded entertainment and political advertising with Collection Agency Films.