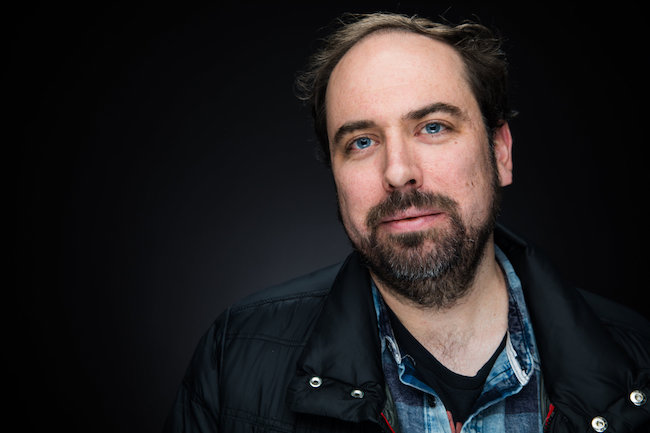 Don Swaynos has written, directed, produced, and/or edited award-winning films, television shows, and commercials.
In his sixteen years as a professional editor Don has worked on a wide variety of projects including films, episodic narratives, documentaries, reality shows, commercials, music videos, and branded entertainment.
He recently cut several narrative films including Anna Margaret Hollyman's Maude (Sundance), Travis Mathews' Discreet (Berlinale), Yen Tan's Pit Stop (Sundance; Independent Spirit Award Nominee), James Bryan's long-lost horror oddity Jungle Trap (Fantastic Fest), Julio Quintana's Terrence Malick-produced drama The Vessel (starring Martin Sheen), and John Bryant's award-winning short film The Samaritans (SXSW).
Don has also edited for television; including CNN's Emmy nominated docu-series High Profits, two seasons of Rooster Teeth's critically-acclaimed science fiction drama Day 5, A&E's long-running reality show Shipping Wars, as well as programs for TLC and The Discovery Channel.
As a writer and director Don helmed the dark horror-comedy Don't Ever Change (Fantasia, Vimeo Staff Pick, Short of the Week) and the critically-acclaimed comedy Pictures of Superheroes. Additionally, Don has won several awards for his screenwriting work on branded entertainment and political advertising with Collection Agency Films.
Don recently served as producer on Brad Besser's meta-documentary Beaver Trilogy Part IV (Sundance) and Travis Matthews' Discreet (Berlinale).
Don's work has screened at international film festivals including the Sundance Film Festival, Berlinale, Fantasia, SXSW, and the Los Angeles Film Festival and has earned a lot of attention in the press including mentions in The New York Times, The Los Angeles Times, CNN, ABC World News, Fangoria, Dread Central, Film School Rejects, Film Threat, The Huffington Post and Politco.
Awards and Recognition
Official Selection, Sundance Film Festival
Vimeo Staff Pick
Short of the Week
(Maude, Editor)
Vimeo Staff Pick
Short of the Week
(Don't Ever Change, Writer/Director)
Official Selection, Berlinale
(Discreet, Producer/Editor)
Vimeo Staff Pick
(Heroes from the Storm, Editor)
Outstanding Business & Economic Reporting: Long Form, Emmy Nomination
New York Times Critics' Pick
(High Profits, Editor)
Jury Award, Best Texas Short, SXSW
(The Samaritans, Editor)
Official Selection, Sundance Film Festival
(Beaver Trilogy Part IV, Producer)
Official Selection, Sundance Film Festival
John Cassavetes Award Nominee, Spirit Awards
(Pit Stop, Editor)
New York Times Critics' Pick
(Love & Air Sex, Editor)
Best Experimental Film, Lausanne Underground Film Festival
(Six Hundred and Forty-One Slates, Director/Editor)