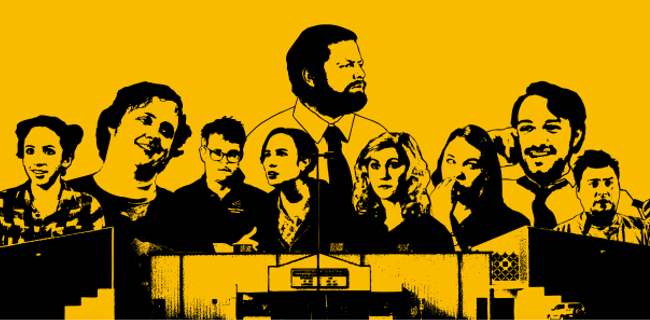 We're very excited to announce that Mark Potts and Cole Selix's Cinema Six is going to have it world premiere at the Dallas International Film Festival and to celebrate we've released the film's trailer [NSFW] and poster (designed by Yen Tan, Otto is the One). In addition, Cinema Six has received a healthy amount of press this week from Film Threat, Smells Like Screen Spirit, Film School Rejects, and Slackerwood.
UPDATE (02.27.12): Screen Junkies will cut you if you don't watch the trailer.
UPDATE (02.29.12): We decided to remove the profanity from our trailer to create a "family friendly" version.
UPDATE (03.02.12): …and now the trailer is on FilmDrunk!
For more on the film's progress like it on Facebook and follow it on Twitter.